Executive Team
JEANIE WATERS • PRESIDENT
Jeanie Waters is the president of 3rd Degree Screening, Inc., a woman-owned small business. As a subject matter expert, Jeanie has 20 years of experience conducting background investigations with local, state, and federal agencies for national security and/or pre-employment purposes. Jeanie originally started this background check industry experience in the federal and state court systems. Through Jeanie's investigative work on government contracts, Jeanie holds an active Top Secret security clearance. As her professional investigation expertise and judicial knowledge increased, she started 3rd Degree Screening, Inc. Jeanie is extremely results-driven, with a passion for providing excellence and accuracy within the background investigation industry. She excels with excellence in detail and is dedicated to obtaining solid facts with thoroughly researched and accurate documentation. Additionally, Jeanie has accelerated her expertise with national, global, and prime and subcontract business opportunities both small and large. Jeanie has a stellar reputation for business management, leadership, integrity, honesty, and achieving quality results with challenging organizational goals and objectives. Jeanie even built a grassroots process to help individuals with criminal histories obtain employment with a step-by-step process of self-disclosure and a job readiness template.
---
JIMMY WATERS • DIRECTOR OF OPERATIONS
Jimmy Waters, Director of Operations for 3rd Degree Screening, Inc., excels at maximizing his strong depth of professional experience and key leadership competencies. Jimmy is responsible for the day-to-day operations of 3rd Degree Screening, Inc., including marketing, business expansion opportunities, building business partnerships, background check processes and procedures, sales, and client customer service, and identifying new prospective clients and markets, as well as establishing goals to achieve operational excellence and a significant productive impact. With more than seven and a half years of management experience with 3rd Degree Screening, Jimmy recently developed a "Facts on Me" program that will assist job applicants to identify what employers may find during an employment background check. Jimmy received a Bachelor of Education Degree at the University of Kansas in Lawrence, with a major in sports management and a minor in business. Additional achievements include the NAPBS FCRA Advanced Certification and the NAPBS Research Provider and the National Association of Professional Background Screeners Certification. As a highly dedicated professional, Jimmy Waters is also committed to volunteering his time and sports talents, as an assistant wrestling coach with high school students.
---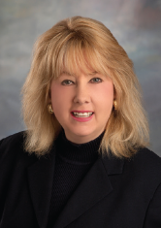 BARB CRAWFORD • DIRECTOR, GLOBAL BUSINESS DEVELOPMENT
Barb Crawford, Director of Global Business Development and Director of Human Resources and Talent Acquisition, has a professional focus on national and international business development and a passion for delivering extraordinary customer service. With innovative strategies to build professional business partnerships, as well as branding, networking, and sales strategies, Barb handles human resources and talent acquisition responsibilities, as well as the development of 3rd Degree Screening internship programs. Her previous career endeavors have included talent acquisition management HR leadership roles with both national and international Fortune 100 and Fortune 500 companies. Barb is enthusiastic about human resources and networking and has a passion for collaboration in promotion success and integrity in the workplace. Prior to joining 3rd Degree Screening, Barb owned a small business executive search firm and had previously developed a business partnership with 3rd Degree Screening, Inc. Barb received her Bachelor's Degree in global business management from Bellevue University and is currently in the process of completing her second Bachelor's Degree in human resources management from the same university.
---
MIKE ZILLIG • PUBLIC RECORDS AND RESEARCH SPECIALIST
Michael J. Zillig excels as a Public Records and Research Specialist with 3rd Degree Screening, Inc. With more than 25 years of experience in banking management, Mike has strong experience with managing people as well as focusing on government, regulatory, and compliance documents for various financial business units. Throughout Mike's career, he has successfully hired, managed, trained, coached, monitored, and motivated employees in a fast-paced environment, ensuring that customers were handled appropriately and efficiently with all questions answered to their satisfaction. Mike is professionally effective in business and a very strong asset to 3rd Degree Screening with his expertise in analysis activities, costs, operational forecast data, project management, and database technology, along with his experience with the preparation of reports and the initiation and monitoring of projects from strategic definition to release. Michael has a Bachelors of Science Degree and a Business Administration and Science Degree from University of Nebraska in Lincoln.