Associations
National Association of Professional Background Screeners
Founded as a non-profit trade association in 2003, the National Association of Professional Background Screeners (NAPBS) was established to represent the interest of companies offering employment and tenant background screening services. Just as importantly, however, the initial members wanted to establish and promote a high level of ethics and performance standards for the screening industry. The Association currently represents more than 880 member companies engaged in employment and tenant background screening across the United States. Member companies range from Fortune 100 companies to small local businesses, conducting millions of employment screenings and tenant background checks each year as part of the hiring and leasing process. NAPBS member companies are defined as "consumer reporting agencies" pursuant to the Fair Credit Reporting Act (FCRA) and are regulated by both the FTC and CFPB.
American Staffing Association
The American Staffing Association is the voice of the U.S. staffing, recruiting, and workforce solutions industry. ASA and its affiliated chapters advance the interests of the industry across all sectors through advocacy, research, education, and the promotion of high standards of legal, ethical, and professional practices.
Omaha Chamber of Commerce
The Omaha Chamber of Commerce, one of the country's largest, strongest chambers, acts as an advocate, catalyst, and partner. It has a five-star accreditation from the U.S. Chamber of Commerce and includes more than 3,100 member businesses.
The Greater Omaha Chamber staff is dedicated to ensuring that our region is a vibrant place to work, live, and do business, and we accomplish this by:
Advocating for a strong business climate
Advocating for our member businesses
Creating opportunities for business connections and member visibility
Pursuing investment and jobs for the region
Strengthening leaders and the community
Enhancing the region's brand and image
Iowa Association of Business and Industry
The Iowa Association of Business and Industry (ABI) has served as the state's unified voice for business since 1903. ABI's mission is to nurture a favorable business, economic, governmental, and social climate within the state of Iowa so our citizens can have the opportunity to enjoy the highest possible quality of life.
ABI's strength is in its size: ABI is Iowa's largest statewide business organization, with more than 1,500 member companies representing 330,000 working Iowans. ABI members come from all 99 counties and all industry sectors, including manufacturers, retailers, insurance companies, financial institutions, publishers and printers, transportation services, law firms, health care organizations, and educational institutions.
Better Business Bureau
For more than 100 years, the Better Business Bureau has been helping people find businesses, brands, and charities they can trust. In 2015, people turned to BBB more than 172 million times for BBB Business Profiles on more than 5.3 million businesses and Charity Reports on 11,000 charities, all available for free at BBB.org. The Council of Better Business Bureaus is the umbrella organization for the local, independent BBBs in the United States, Canada, and Mexico, as well as home to its national and international programs on dispute resolution, advertising review, and industry self-regulation.
Human Resource Association of the Midlands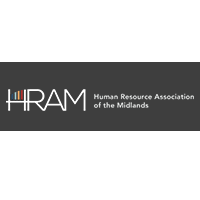 The Human Resource Association of the Midlands (HRAM) is the premier member organization for human resource professionals serving the Omaha/Council Bluffs metropolitan area. HRAM serves and advances the greater Omaha HR community through professional development and networking opportunities.
Society for Human Resource Management
The Society for Human Resource Management (SHRM) is the world's largest HR professional society, representing 285,000 members in more than 165 countries. For nearly seven decades, the Society has been the leading provider of resources serving the needs of HR professionals and advancing the practice of human resource management. SHRM has more than 575 affiliated chapters within the United States and subsidiary offices in China, India, and United Arab Emirates.
U.S. Women's Chamber of Commerce
The U.S. Women's Chamber of Commerce gives voice to the collective strength of women in the U.S. economy. Using a platform of influence, innovation, and opportunity, we work with and for our members to grow successful businesses and careers.